DUCATI Multistrada 950/1200/1260 2015-2019
DUC01004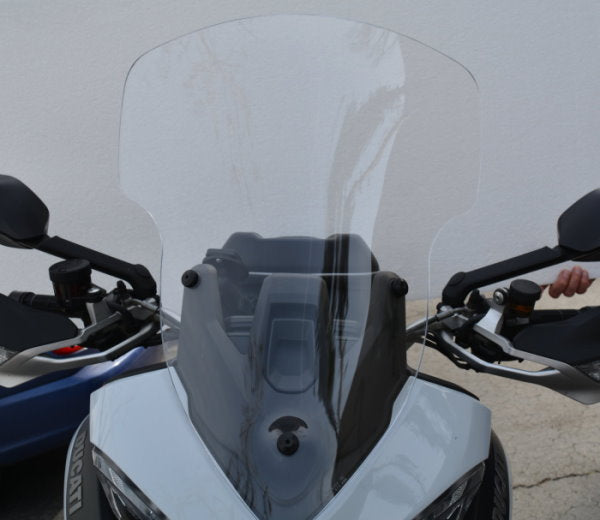 MOTORCYCLE WINDSHIELD
7Jurock replacement windshield for DUCATI MULTISTRADA 950 / 1200 2015-2019 Models is available in different heights to suite your riding style. 7Jurock offers: 19" - 21" Height. Windshield is much wider than the original Ducati OEM windscreen, also has a slight reverse contour that pushes the air and rain up higher creating a large and quieter pocket. Provides excellent arms and torso wind protection. Beautifully handcrafted from 0.187 (3/16") thick acrylic, specified for optical clarity. Available in Clear, Light Gray and Dark Gray. Edges are hand ground and polished. CNC cut and drilled to match the factory specifications.

Height is measured from the center of the bottom hole to the top of the windshield.
*7Jurock.com orders are custom-made, and ship within 7 business days.
SHARE